Engineering Department
Our Program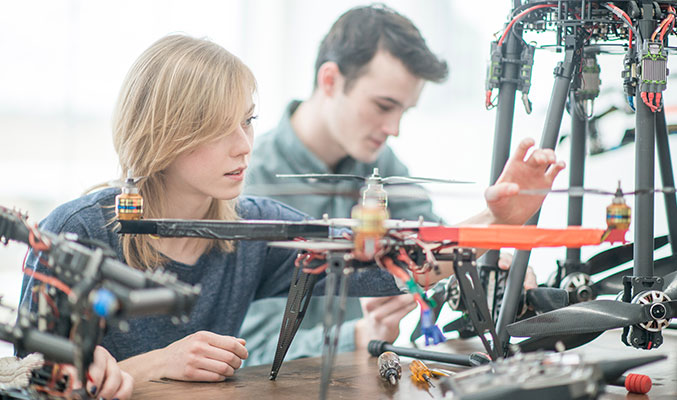 The all-English program at KUAS' Engineering Department - perhaps the most unique of its kind in the world
KUAS features an engineering program that is closer to the manufacturing industry than ever before, in a country that is globally acclaimed for its engineering ingenuity. Furthermore, this is guided by Shigenobu Nagamori, a man of entrepreneurial spirit that made his motor-making business on the smallest of scales #1 in the world. This is the all-new, all-English department of engineering by the Kyoto University of Advanced Science (KUAS). With a team of internationally distinguished faculty members and active professional engineers, the department will commence in 2020. Focusing on the technology that will help shape our future - electric vehicles, drones, robots, AI machinery, motor-related solutions, power generation systems and much more - we will welcome the next generation of engineers to Kyoto. To create state-of-the-art technology, it is essential to provide state-of-the-art education. That is why we have created a program that has the supreme goal of providing an education that helps equip our student with the immediate real-world skills needed to best function in the modern world of engineering. Specializing in the field of mechanical, electrical, and mechatronics technology, we will offer an outside-in approach that considers the current trends of the industry, allowing our students the opportunity to work with real engineers in Kyoto's full-fledged manufacturing industry. Upon graduation, our aim is for our students to have the smoothest transition possible to work at world-renowned companies and institutions, in Japan and beyond.
Field of Study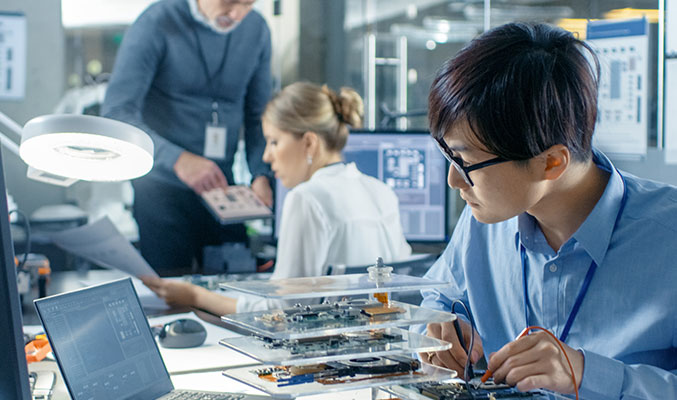 Mechanical & Electrical System Engineering
Mechanical & Electrical System Engineering provides the intelligent technology platforms needed to address global challenges, such as environment, energy efficiency, mobility, infrastructure, sustainability as well as population management, disaster prevention & relief, food production, and large energy generation systems. It also provides platforms to drive innovation further in the field of electrical vehicles, industrial robots, drones, AI-employed machinery, and motor-related solutions. To this end, KUAS offers a high degree of flexibility in specialization so that students can have exposure to a wide range of knowledge and expertise in subcategorized fields necessary for professionally balanced engineers. They include; Industrial Design, Manufacturing, Mechatronics, Measurement, Control, Intelligent Systems & Robotics, Materials, Ionics, Electromagnet, Actuator, Power & Energy Systems, Microelectronic Technologies & Devices, Integrated Circuits & Embedded Systems, Signal Analysis & Machine Intelligence, and AI.
Key Features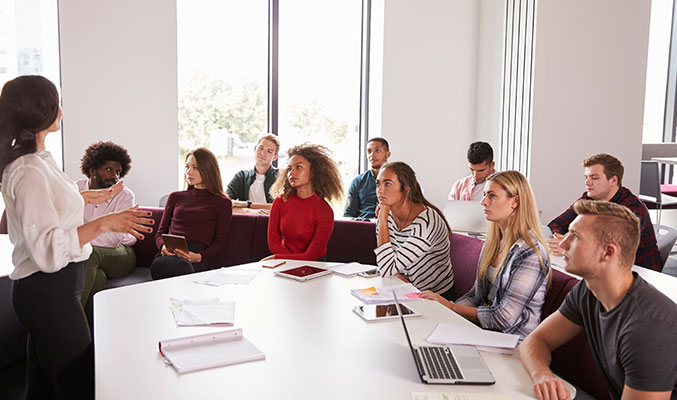 Innovative team-based learning - the Capstone program
Throughout our coursework, KUAS ensures that the engineering program helps students have an ample opportunity to develop skills and apply them as future employers need.
Starting from their first year on, students will have opportunities to develop the skills in small teams by tackling real-world engineering problems. They are expected to identify, design, research, and evaluate solutions. The Capstone program is the culmination of 4-years of coursework, in which students will deal with real-world engineering problems presented by industry, as well as undertake a part-time industry placement to get further involved as a solution provider. An adaptation of this 4-year undergraduate program commencing in 2021 will also form the base of our graduate school's curriculum, as this learning style forms the base of our vision for the entire program. Our graduate program will be launched in September 2020, prior to the introduction of our undergraduate program.
Strong Japanese language program
Our program will also offer students a strong Japanese language course. It teaches the Japanese language intensively so that the students can master it at a fast pace and includes a focus on the practical language that engineers need. This, coupled with our career-relevant programs, will in turn support students in effectively finding future careers. An English-based program, with a strong Japanese language course: Through these two pillars, we will ensure that our students will be ready for demanding career opportunities not only in Japan, but internationally as well.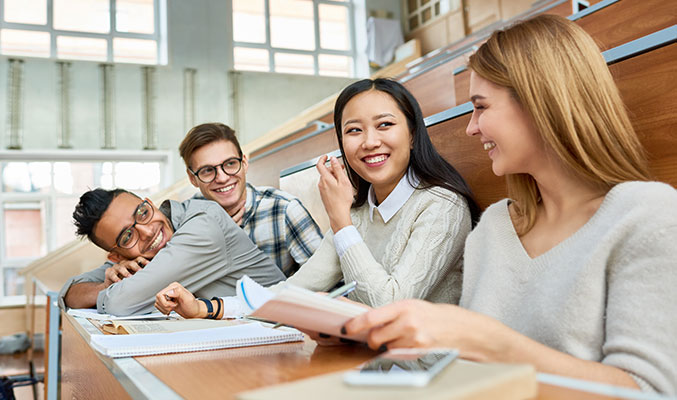 International Diversity
The engineering department at KUAS is committed to promoting international diversity in its classrooms. It will welcome applications from students coming from around the world and promote multinational learning environments. This will allow the students to widen their personal and academic networks not only with Japanese colleagues, but also with fellow classmates that come from different national, cultural and linguistic backgrounds. This will benefit the students in a way that creates precious future networks on both personal and professional levels.
Professor
Featuring professors that have a wealth of experience both as professional engineers as well as scholars, our Engineering Department features distinguished faculty from diverse backgrounds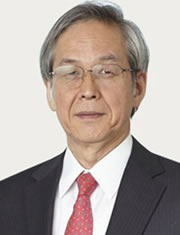 "Creating new paradigms in our global society"
- Masafumi Maeda, Executive Vice-President of KUAS
"Ever since I was young, I have felt a certain closeness to teaching, as there were numerous teachers in my family. Naturally, my passion for engineering, specifically in the field of industrial science, has led to me pursuing opportunities in teaching, and also in a variety of other ventures. These include multiple stints of research abroad in Canada, working with Japanese government officials to create new regulations, heading a research institute and launching the first university-industry joint start-up company for materials production in Japanese history.
For instance, regarding the establishment of new regulations I just mentioned, I was fortunate to be involved in creating new rules for a historic first international joint research project with a French government agency in the 1980s, something which had never happened until that point in Japan. We were able to create a way for universities, companies and other institutions to conduct tremendous research as a truly unique multicultural team. From this experience, I realized the importance of tearing down these established barriers and creating new rules that suit our time and needs to initiate a more important social cause.
These are the types of experiences I want you to make as well. Studying together with fellow students from around the world, you will learn how you can cooperate and tackle seemingly insurmountable challenges jointly to thrive in our global society.
I have been involved in a multitude of projects, and have been able to gain understanding of my field through the prisms of both academia and business. I know now that innovation is sparked simply by 'giving it a shot'. At KUAS, I want to create a new paradigm for manufacturing to change our global society, together with the faculty and students."
Masafumi Maeda, Executive Vice-President of the Kyoto University of Advanced Science
Dr. Maeda obtained his PhD in engineering from the University of Tokyo in 1981. As a distinguished scholar in his field, he used to lead the Institute of Industrial Science at the University of Tokyo, where he also served as Executive Vice-President. He has assumed his current position at KUAS starting in April of 2018 in addition to being the head of Nidec's Center for Industrial Science.