Studying in Kyoto
No city showcases Japan better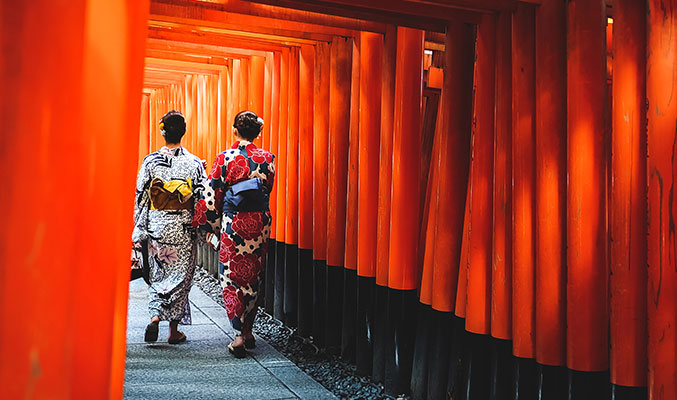 Open any travel guide about Japan and in the first few pages, you will certainly encounter mention of the modern Japan's dichotomy - the paradox of having a country where tradition is entrenched in most aspects, but which simultaneously boasts some of the most advanced technology in the world. There is not a city that encapsulates this dichotomy better than Kyoto. Not Tokyo, a city that has been almost completely rebuilt in the modern era. Not Osaka, a city that boasts a tremendous personality but has historically been more of a merchant city. Kyoto uniquely positions itself as a city of modernity and tradition.
In fact, the city was named "Best City in the World" by US Magazine Travel & Leisure in 2014.
What is lesser known is that it is home to a major technology cluster, featuring some of the most important suppliers of electronics in the world. Notable companies headquartered in Kyoto are the biggest electronics entertainment game supplier, Nintendo, major ceramics/electronics manufacturer Kyocera, motor manufacturer Nidec, automation specialist Omron and electronic component maker Murata, which occupy numbers 4, 89, 90, 107 and 109 in Forbes' Top Regarded Companies list (2017 edition), respectively. Combine that with the approximately 50 universities that have produced 11 out of the 24 Japanese Nobel laureates, and you have an incredible center of knowledge. It is for this reason why Kyoto provides the perfect environment for KUAS' vision of outside-in learning. Being in the heartland of Japanese technological advancement transforms traditional learning paradigm into a fluid experience that allows you to directly shape innovation and the future.
Kyoto - A next-level university town
Kyoto is a place where you can both relax in nature and enjoy the hustle and bustle of downtown. It is also a place that has all the conveniences of a city, while being almost completely bike-able. Moreover, the ancient capital city forms the Northern point of the second-largest metropolitan area in Japan with over 20 million inhabitants, but simultaneously is known for its quaint small-town atmosphere. In other words, the Japanese version of Boston. These are just some of the reasons that make Kyoto the home of more than 200,000 students, which provide Japan's old capital with some youthful vigor. Add to this low tuition fees (1/3 of that in the US, Australia and Europe), a low cost of living (when compared to the US, Australia, Europe, Singapore, Hong Kong, and Tokyo) and generous scholarships for international students, and Kyoto becomes an easy choice for aspiring students. This is why more than 9,000 International Students are calling Kyoto home right now.